Happy 4th of July Eve!  There should be a rule that if this holiday falls on any work day besides Monday or Friday, then the entire week should be a holiday!  Now that would be something well worth celebrating, right!
As an independent Stampin' Up! demonstrator, I have access to all sorts of resources, including a Facebook group where other demonstrators share their ideas for projects, etc. Today's card was inspired by a technique video posted by Randi Selinger Collins called "Retiform".  You can find her video on YouTube which is rather long but goes into great detail about how to section off your card and sponge shade each section.  It took me a couple of attempts to get the shading technique down, but I think I finally nailed it:
I can't wait to give this technique a try with another stamp set and color combination!  Below are the Stampin' Up! products that were used in the design of this card, all of which can be easily added to your shopping card with the quick click of the thumbnails below:
Left off the list of products used is Stamping Sponges, Item # 141337, $3.50.
I also used the following retired products in the design of this card: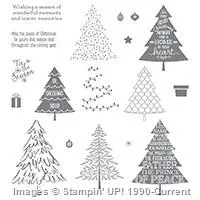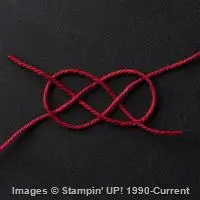 While these products are no longer available for purchase from Stampin' Up!, there are similar products available in the 2017-2018 Annual Catalog that could be substituted in their place.  I would be happy to assist you in making your selections.
Thank you for stopping by today.  I hope you leave here inspired to put stamps to ink to paper.  Until next time, stamp on my friends,
Linda